Currently Available

 
Last Updated 25/11/19
LAND/SITE FOR SALE
ACREAGE

ADDITIONAL INFO

STATUS

Piltown, Kinsalebeg, Youghal

c3 acres

Zoned for residential development. Approx. 5 miles to Youghal and Ardmore and close to the N25, Prime Location, Close to all amenities.

For Sale By Private Treaty

Killeenagh South,
Knockanore,
Co.Waterford

c4.8 acres

David Keane Property Services are delighted to present this 4.8 acre field (with planning for a c.1,910 sq.ft bungalow). This Field is located in a quiet country setting and in a great location only 9 miles from Youghal, Lismore, Tallow and Cappoquin, and a minutes\' drive to Knockanore village. There is also a second planning permission which has recently expired and needs to be renewed.

For Sale By Private Treaty

Ballynaglogh, Leamlara

c0.55 acres

 Unique location.
Within Easy reach of Glanmire or the N25 Cork/Waterford Road and Midleton.

Guide Price €90,000

For Sale By Private Treaty

Leamlara, Midleton

c0.75 acres

Site with spectacular country views, approximately only 12 Kilometres from the bustling town of Midleton and approximately only 14 Kilometres from the Jack Lynch Tunnel.

For Sale By Private Treaty

Piltown, Youghal,
Co. Waterford

c2.76 acres

Zoned residential land. Prime location located just off the N25 Cork-Waterford road and within easy reach of both Youghal, Dungarvan and Ardmore beach.

For Sale By Private Treaty

Corbally, Cobh, Co.Cork

c1 acre

Prime site with level land, Conveniently situated approximately 2 miles from Cobh

For Sale By Private Treaty

(SPP)

Glengarriff More,


Leamlara,

Midleton, Co. Cork.

c1 acre

Located approx. 13 km from Midleton and 7km from Watergrasshill in tranquil country surroundings. Conveniently situated near country school, church and amenities.

Guide Price €100,000

Sale Agreed -Site 1


Site 2 For Sale By Private Treaty




Ballybranagh, Leamlara, Co.Cork.

c0.5 acre

Located close to the village of Leamlara, convenient to all amenities.

Only 15 mins to the Jack Lynch Tunnel.

For Sale By Private Treaty
(SPP)

Ballymore, Cobh, Co.Cork

c5 acres

Suitable For Sites Approximately 2 miles from Cobh

For Sale By Private Treaty (SPP)

Ballyspillane East,

Midleton,

Co.Cork.

c0.75 acres


Located approx. 2 miles outside Midleton in tranquil country surroundings, conveniently situated near local Creche and School bus stop, boasting splendid countryside views. In a rural housing control zone and Subject to Planning

Guide Price €70,000

For Sale by Private Treaty
(SPP)

Ballyogaha West, Bartlemy, Co.Cork

c1 acre

(c13.5 acres in total)

Derelict buildings on about half an acre plus an extra one acre of land if required

Also there is 13 acres with road frontage all in permanent pasture available.

Situated just off the Midleton - Castlelyons road about 3 miles from Castleyons and about 3 miles from Rathcormac.

Price on Application

Sale Agreed


Ballybraher,
Ballycotton,
Co.Cork.

c0.75 acres


Prestigious Site with spectacular views of Ballycotton.

Guide Price €110,000

For Sale By Private Treaty
(SPP)

Templenacarriga,
Midleton,
Co.Cork.

c0.75 acres


Sheltered and south facing with spectacular views of the countryside. Located just off the Lisgoold-Fermoy Road and conveniently situated approximately only 4 miles from the bustling town of Midleton.

Guide Price €90,000

Sale Agreed


Kellydonoghue, Glanmire
c1 acres

Subject to planning, only 2 miles from Glanmire on the old Watergrasshill/Glanmire road.

Guide Price €120,000


For Sale By Private Treaty
Billberry, Midleton
c0.75 acres

Prime site with spectacular country views and only approximately 3 miles from Midleton.

Guide Price €100,000


For Sale By Private Treaty
Ladysbridge, Co.Cork
c4 acres

Prime Residential Development site adjacent to all services, close to the village of Ladysbridge.

Expired planning permission Previously granted for 26 houses.

Maps in confidence from David Keane

Price on Application

 

For Sale By Private Treaty
Inch, Kileagh
c2.5 acres

Subject to Planning

Guide Price €60,000

For Sale By Private Treaty
                

Killnatoora, Youghal


            
c78 acres Forestry Land 12 years old


In one or two lots, 20 acres prime forestry. The remainder is in need of attention.

Including 3/4 acre with expired planning

Price on Application

For Sale By private treaty

Brooklodge, Glanmire
c0.75 acres

Subject to planning. Prestigious location about 2 miles from Glanmire.

Price on Application

For Sale By Private Treaty
Completed
Barryscourt,
Carrigtwohill



c0.61 acres

Old Farmhouse with stone buildings on approx. c0.61 acres

HUGE DEVELOPMENT POTENTIAL

Situate 1/2 mile from Carrigtwohill just off the N25 on the Cork/Waterford road

SOLD

Ballybranagh, Leamlara

c0.75 acre SPP

Prime location convenient to all amenities.

15 minutes to Jack Lynch Tunnel.

Subject to Planning Permission (SPP)

SOLD

Ballymacandrick,

Cloyne, Co. Cork.

 c0.75 acres
Subject to Planning
SOLD
Cloyne, Co. Cork.
c0.75 acres
Prime Development Site.

SOLD

Carrigtwohill, Co. Cork
c0.50 acre
With OPP

SOLD

Broomfield East, Midleton
c6 acres
Prime roadside field

SOLD

Barnaviddane, Inch,

Killeagh, Co. Cork.

c11 acres
Foresty

SOLD

Rathorgan, Dungourney
c2 acres
 SPP
SOLD
BALLINVARRIG LOWER, YOUGHAL, CO CORK
FOR SALE BY PRIVATE TREATY


C78 ACRES UNDER FORESTRY

WITH PLANNING FOR TWO STOREY HOUSE, GARAGE & STABLES
INVESTMENT OPPORTUNITY

ANNUAL PREMIUM: €15,000 PER ANNUM


• Situated three miles from Youghal, easily accessible to all main routes.

• Plantation thirteen years old, consists of Ash, Elder and Evergreen.
• Can be sold in one or two lots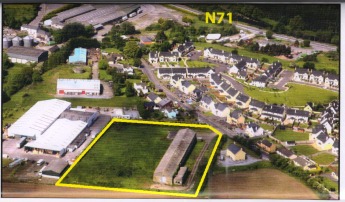 Within the town boundary, just off the N71 (20 minute drive to Cork), in a prestigious area close to Bandon town. It has the benefit of a 15,000 sq ft. walled in Grain Store and lends itself to many uses.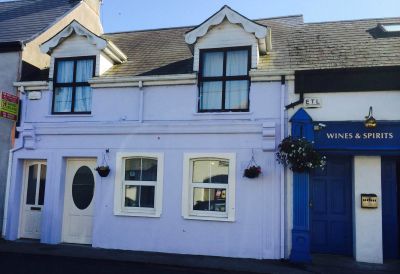 Main Street, Ballycotton.                
FOR SALE BY PRIVATE TREATY                
Ground floor 2 bedroom Apartment recently renovated as new. 
Located in the heart of the idyllic harbour side village of Ballycotton - a quintessential Irish fishing village in the midst of a vibrant tourist region, which boasts magnificent sea-side scenery and walks. Close to several Beaches.         
Apartment: Fully fitted kitchen with tiled backdrop. Bedrooms: built-in wardrobes, TV points. Bathroom: WC, electric shower, fully tiled around bath unit, tiled floor, half tiled walls.
All windows are double glazed.
Approx 22 miles from Cork city.

€230,000.00